6 Weeks in Europe with ACP Rail - The League Travels' Ultimate Guide to seeing Europe by Train
Hi guys!
This summer has been absolutely flying by!! As I write this we've just returned home to Bali from four weeks in Greece and are excited to recap all of our summer adventures for you. Where to start?! We spent most of June and July in Europe, and it's time we finally share with you our guide to exploring the European summer by rail (and plane and car... but mostly rail!) European summer is a thing of legend- some of the most historic and romantic cities in the world have finally thawed out from the northern hemisphere's cold winter and come alive under the hot summer sun. Locals and tourists alike flock to iconic beaches and fairytale cities, and the experience lives up to the hype. If you haven't experienced a European summer, you need to! There's an endless list of places to see and itineraries to explore, but hopefully our guide can help give you some direction and inspire you as you plan your very own adventure through Europe.
We partnered with ACP Rail to travel through Europe for 6 weeks on the Eurail Pass, and it was such a fun experience to see Europe by train. Growing up in America, train travel was really a novelty to us- so to travel through some of Europe's best destinations in this way was something we'll never forget!
If you're not familiar with the Eurail Pass (for non-EU citizens, or the Interrail Pass you're from the EU), its basically an all-in-one railway ticket. You choose the number of countries you want to visit, the length of time and the class, and then you carry one single pass to travel via train for the number of trips or travel days your ticket includes. It can be a little bit confusing at first, and the rules and included trains varies from country to country, so make sure to familiarize yourself with the Eurail website and the rules of the pass before you travel! Many trains are free within your travel days, but some require paid reservations. We had the 2-month Flexi pass with 14 travel days included within the 8 weeks.
The benefit of the Eurail pass is the convenience of having everything in one place! You can read more about the Eurail Pass and purchasing your own through ACP Rail by clicking here.
Ok- enough chit chat! Let's get to the 6 week itinerary. This itinerary will cover our recommendations for all things travel and accommodation, but we also have lots of destination info linked throughout! Here we go…
The League Travels' Ultimate Guide to seeing Europe by Train
Ok- we have so many places on our bucket list of European destinations, so we did our very best to fit a lot into short amounts of time, fully utilizing our travel days and leaving some room for spontaneity in case we wanted to change or revisit any stops. Here's a brief overview of our route: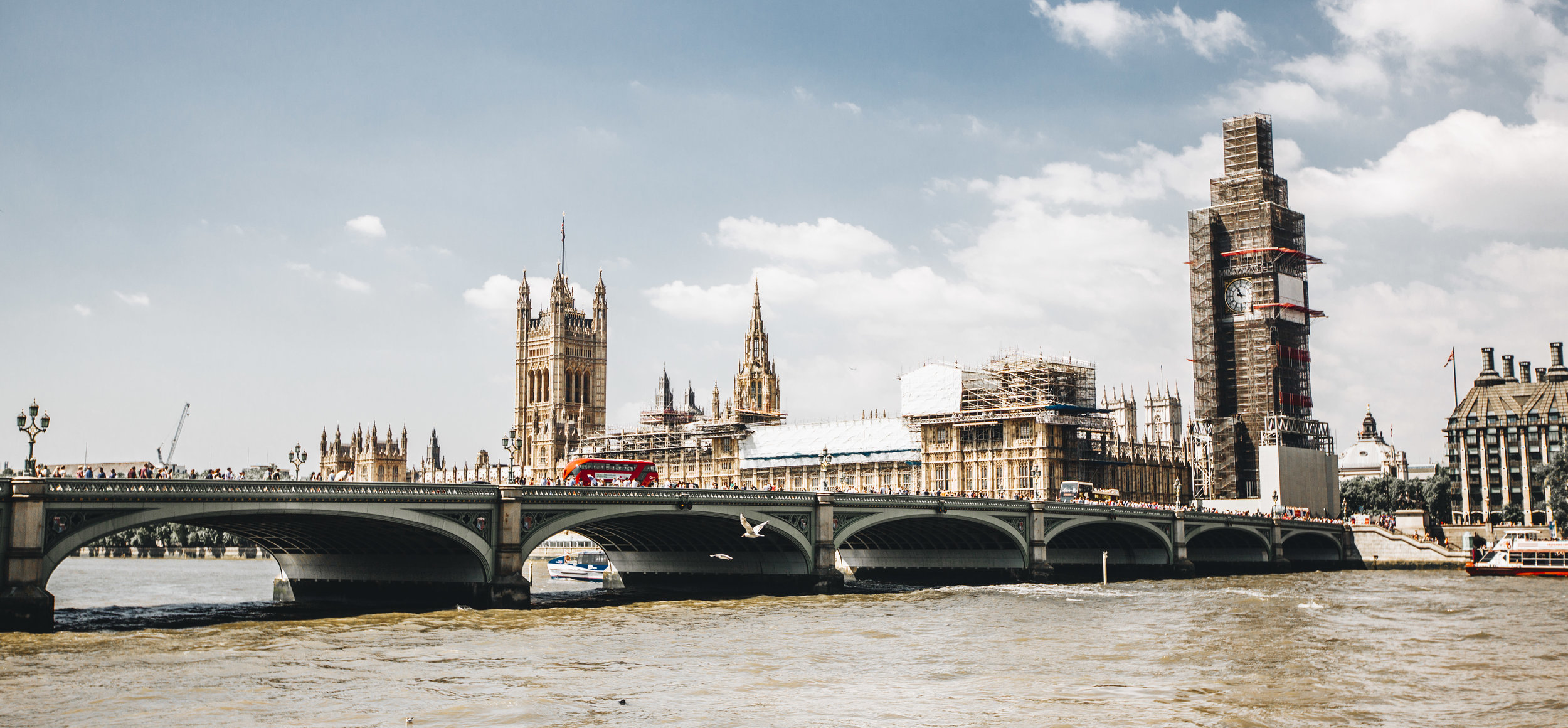 LONDON, UK
We flew in and out of London at the beginning and end of our trip because we found the best price on flights (on Emirates Airlines). We arrived into London Gatwick Airport, where you can take the Gatwick Express train into Central London.
We only spent a few hours in London as it was a transit stop- so once in the city, we ran a few errands and then proceeded to St. Pancras Station to catch the train to Paris! (But don't worry— we spent more time in London later in our trip… stay tuned!)
PARIS, FRANCE
We traveled from London to Paris on the Eurostar high-speed train, which works with the Eurail Pass but requires a paid reservation (around 30 euros per person)- but make your reservation as far in advance as possible! It fills up quickly and only a small amount of Eurrail pass bookings are accepted each train. We started at St. Pancras Station in London and arrived into Gare du Nord Station in Paris.
Paris is divided into 20 zones called "arrondissements" that start at the center and work their way out in a clockwise circle. Each one is different and offers a whole new glimpse into Parisian life! You can read our blog with a 24 hour Paris itinerary here.
We stayed in Paris for 5 days and saw loads, but could have explored for weeks and weeks without getting bored.
Our favorite Neighborhoods in Paris:
LE MARAIS (3rd/4th) - amazing cafes, shopping, the young, cool crowd and central location

MONTMARTRE (18th) - beautiful, old little neighborhood out of the city center with famous streets, churches and vistas

SAINT-GERMAIN-DES-PRÉS (6TH) - a bit pricey and touristy these days, but as classically-Paris as it gets with unbeatable location and perfect cafes + shopping
WHERE TO STAY: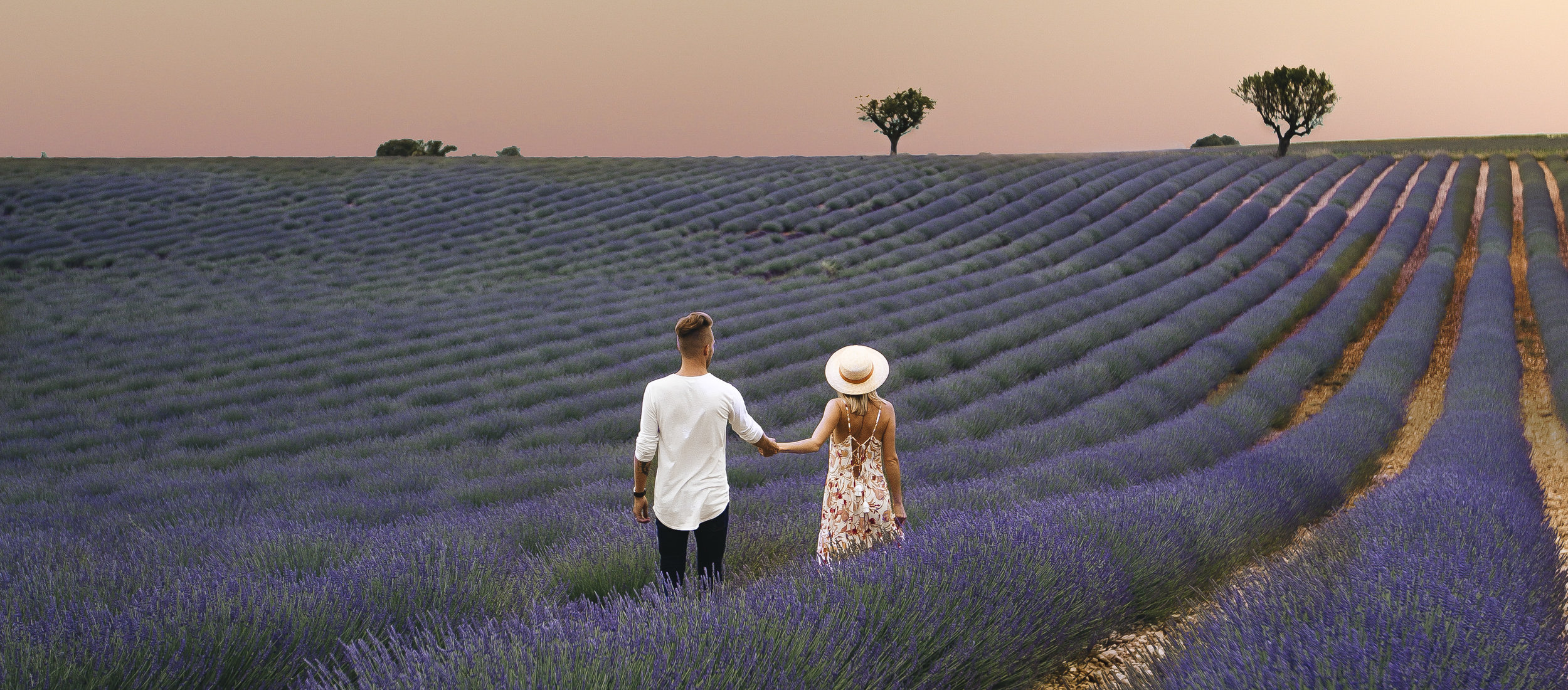 Avignon & Provence, France
AVIGNON, FRANCE
Avignon is a charming, walled medieval french city in close proximity to the famed lavender fields of Provence, the main reason we chose a stop here. It's totally different from the beach towns like Nice and Cannes, surrounded by beautiful countryside, and chalk-full of history and things to see + do. From Paris to Avignon, we traveled on the TGV high-speed train which again works with the Eurail Pass but requires a paid reservation (we paid around 10 euros each)- we booked same day and it was no problem. We started at the Paris Nord Station and ended at the Avignon TGV Station. From here we rented a car through Sixt for the next week of our journey.
We stayed in Avignon just 1 day and felt it was enough time to see the city. Plan a few days though if you want to add a day trip or two to see the surrounding countryside and lavender fields around July!
WHERE TO STAY:

SAINT TROPEZ, FRANCE
Ah, sunny St. Topez! This beautiful town on the Côte D'Azure has been the summer playground of the social elite for decades, largely thanks to the likes of Brigitte Bardot and Grace Kelly. High-end shopping, a marina full of mega-yachts and if you stick around long enough, you're sure to bump shoulders with someone famous.
Part of what makes St. Tropez so exclusive and less crowded than other beach towns on the French Riviera is the lack of a train station- you can only get here by car, boat or (if it's your vibe) helicopter, I suppose. We rented a car in Avignon and made the drive down on our own.
We stayed in St. Tropez for 5 days and it was the perfect amount of time to see the city, shop, eat and properly relax to our heart's delight.
WHERE TO STAY:
CANNES, FRANCE
Cannes is known for their famous festivals (Cannes Film Festival and Cannes Lions, to name a few), but this busy coastal city has so much more to offer! We spent our first few days along the touristy Promenade de la Croisette, and to be honest we weren't overly impressed. But once we ventured into the old quarter we absolutely fell in love with the place. Shop, swim and sleep amongst the commercialized streets of the newer Promenade area, but if you want to get a taste for the charming character of Cannes, explore the outer + older neighborhoods as well!
We drove from St. Tropez to Cannes- which takes 1.5 hours, but we chose the scenic route along the coast and stopped often for photos (highly recommend!) so it took us around 3 hours. There is also a train from either Marseilles or Nice if you're flying in or out from one of those airports!
We stayed in Cannes for 3 days and it was a good amount of time to get a feel for the city and explore quite a bit- but if you want to relax on the beach as well, you could definitely stay a few more days. Read more about our stay in Cannes here.
WHERE TO STAY:
NICE, FRANCE
Nice was the last stop in our South of France lag of the trip, and it was a perfect way to end! It was the largest city we visited along the Côte D'Azure, and the destination we had the most knowledge about.
Nice has had a rough recent history with several terror attacks, but we felt perfectly safe and there was a heavy police and military presence patrolling the busy areas. Pedestrian areas were strictly enforced and while it's always important to stay alert of your surroundings, we never felt worried or unsafe for even a moment.
The pebble beaches were bustling and lined with umbrella-clad cafes- exactly what you hope for in Nice. There's so much to explore in both the new and old quarters, and if you fancy a day trip to Monaco or Menton (highly recommend!) the trains are quick and cheap and simple to navigate.
We stayed in Nice for 5 days, which gave us time to both enjoy the city's beaches and sites and also to explore the surrounding cities and towns. We'd recommend closer to a week as there is so much to see in and around this popular city!
WHERE TO STAY:
ROME, ITALY
The Eternal City needs no explanation- but it's one of our favorite cities in the world without a doubt. We've already written a full guide to Rome that you can check out here— we go in detail about pretty much every single thing we did!
We traveled from Nice to Rome via train using our Eurail Pass. We rode the train from Nice to Ventimiglia, Italy, where we transferred to the slower Italirail train that brought us all the way to Rome. There is a high-speed option that includes a transfer in Venice, but we didn't mind the slower costal route.
*Be careful when using your Eurail Pass that you ALWAYS write in your travel days before getting on a train- we made the mistake of forgetting on this lag and the train conductor fined us 50 Euros each for the slip-up.
Our favorite Neighborhood in Rome:
TRASTEVERE - Quintessential Rome! small, cobblestone streets and the most amazing cafes and nightlife. Young, vibrant crowd and picture-perfect setting.
MUNICH, GERMANY
Bavaria is quite a change from Rome, but it's a stunning region and Munich is a lovely cosmopolitan city with a rich and interesting history. Only in Munich can you surf in a fast-flowing river in the city center's park, drink a giant beer at the famous home of Octoberfest, explore sites perfectly restored to their pre-war glory and drive to some of the world's most famous castles all in the same day! We took the Italian train from Rome to Bolzano Bozen, where we transferred to the DB Inter-city train that brought us to Munich (with a quick stop + transfer in Innsbruck, Austria). The train ride through the Austrian Alps was one of the most spectacular sites we've ever seen- so don't miss this!
LONDON, UK
From Munich, we used our Eurail Pass to book a train reservation to Paris. We took the DB train from the Munich all the way to Paris with just 1 transfer. We had a bit of flexibility in our schedule on this lag, so we stopped for 2 more days in Paris (bc Paris).
From Paris we intended to take the Eurostar to London, but we made the massive mistake of waiting until the day of travel to book and there were no tickets for Eurrail passes left... (with our Eurail pass the ticket reservation was 30 euros/person, but around 300 euros/person for the full-priced ticket).
We had to be in London that day to meet my brother and his wife, so rather than pay an unexpected 300 euros we found a bus for 60 euros each. It was a less than pleasant experience that took nearly 11 hours (as opposed to 3), so avoid our mistake and book your Eurostar ticket in advance!! But- if you need an alternative option, we took the Flixbus. If booked in advance, you can book for less than $20!
London is another European city that needs no introduction, but we love it for the buzzing energy, the amazing shopping and the utter charm of British culture. There are museums everywhere you turn, great food and drink, and loads to do and see in this massive cosmopolitan city!
Our favorite Neighborhood in London:
SHOREDITCH - Shoreditch is the creative mecca of the hip east-end of London, and our favorite choice for the cool vibes, the grungy art scene and the amazing dining and nightlife
WHERE TO STAY:

BARCELONA, SPAIN
Barcelona was a last-minute decision and not on our original itinerary, but Tara's cousin was there for a few weeks with her husband and daughter, so we decided to spend our last week relaxing by the beach and catching up with family.
This was our longest train-travel route of the trip: we took the Eurostar from London to Lille, France, a TGV train from Lille to Paris, a sleeper train from Paris to Toulouse, and the Spanish Renfe train from Toulouse to Barcelona- about 20 hours in total. Since we were returning to London after Barcelona, we decided to fly back with (which was alternatively a 2.5 hour flight), but it wasn't nearly the experience of seeing the entire route by train! Also, the sleeper train experience was so unique and something we really enjoyed!
Barcelona is an incredibly vibrant city with amazing food, beautiful architecture and stunning culture. We stayed in Sitges, a beach town 30 minutes south of the city, and took the train in and out of the city center to explore Barcelona. We spent our days at the beach, afternoons shopping and exploring, and evenings sipping spanish wines and hopping from tapas place to tapas place. Perfect way to close out our time in Europe!
Our favorite Neighborhoods:
GOTHIC QUARTER - cool old neighborhood in the heart of the city with great shopping and dining, walking distance to most of the city's attractions

SITGES - trendy beach town just 30 minutes south of Barcelona and full of amazing food, drink and happening beaches
WHERE TO STAY:
Thanks for reading our Ultimate Guide to seeing Europe by Train! Let us know if you have any other questions, and now go book your very own trip through Europe by train!
-Zach
This post was sponsored by ACP Rail but our opinions, as always, are our own!